I hid behind a couple of people standing at the railing on Deck 4, anti-motion sickness medications in hand, poised and ready to descend on the dock below if needed. A few minutes before, Trent dragged a crying Aspen out of our stateroom for the whale watching excursion (which I had chosen to skip due to a history of seasickness), and she was NOT HAPPY that mom wasn't going.
I looked down on three generations of my family below. Aspen, still with furrowed brow, appeared calmer than a few minutes prior. Trent had his hand on her back, soothing her while she clutched the stuffed animals that we pleaded with her to leave behind. Her cousins fidgeted nearby, asking their parents when the delayed whale watching boat would be leaving. Nana and Papa complained to the excursion director about the delay. After all, each person had forked over $200 to stand there waiting in the cold, wet air. Just another cluster on our Alaskan cruise.
The group finally got going, and I didn't have to hop on the boat. On the seven night cruise, it was my only opportunity to have a morning by myself – to walk on land, take photos, and not answer to family members or crowds of people. It was bliss. I took some awesome nature shots. – Dawn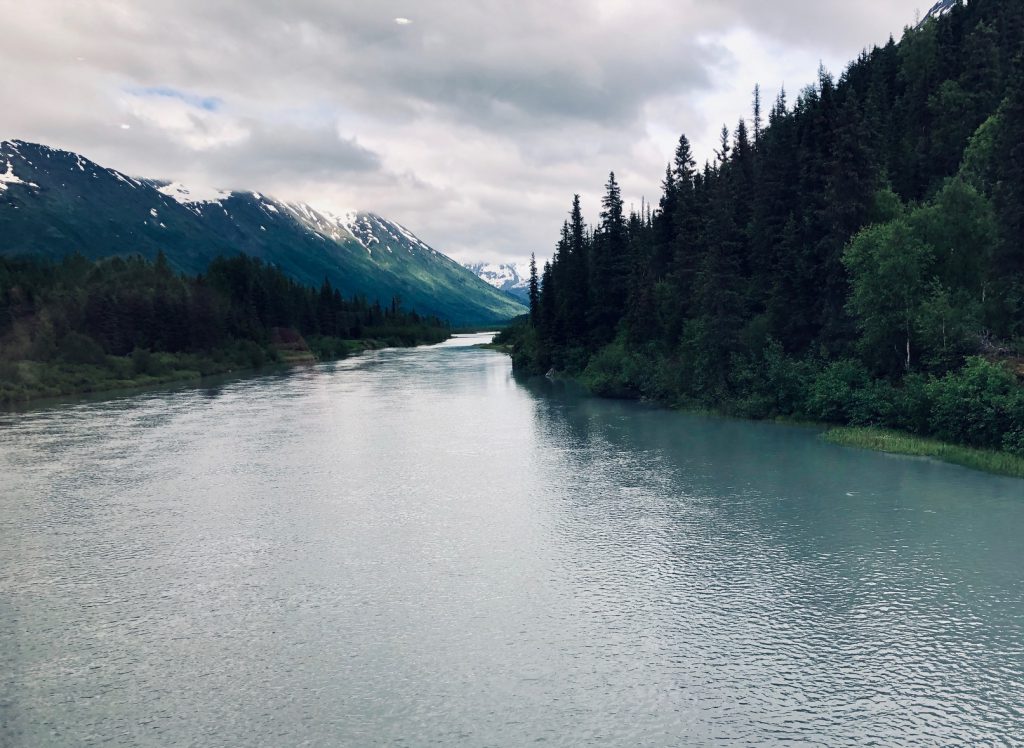 The Stealth Wealth Family is not a cruise family. We'd never been on a cruise until our Alaskan Glacier Tour this month; in fact, Dawn's already wrote about how cruises are a stark contrast to our normal slow travel preferences in a blog post on PracticeBalance. Cruises definitely fly in the face of a stealth wealth, DIY, valueist type of lifestyle.
But, we decided to try it. We wanted to see Alaska and knew that the vastness of the state would require too much land travel for a restless toddler. And we ended up inviting Dawn's sister's family, and her parents. Because of the timing of the cruise, it actually turned into a 50th anniversary celebration for them!
Before talking about what we didn't like about the cruise, here's what we did like:
It was a great opportunity to see lots of beautiful spots in Alaska without driving. Alaska is huge and not particularly easy to get to. We figured that this may be the only trip we take there, so we'd better see as much as we can.
We spent a week at an AirBnB in Anchorage prior to embarking on the cruise, and it was really nice. This broke up the long, overnight trek from Salt Lake and allowed for some relaxation in the beautiful city of Anchorage. We went to numerous parks and met super nice locals with little kids. The weather was great.
Aspen had lots of opportunities to spend time with family members that don't live near us. We all met in Anchorage and took a train to the cruise port in Seward together. It had glass windows and a glass ceiling, so we viewed beautiful landscapes and wildlife at close view.
Trent and Dawn got to spend some time alone together when Aspen took advantage of the ship's kids club activities. There were up to 6 hours of childcare in the kids club per day offered on this cruise!
Every trip, even one that doesn't go perfectly for whatever reason, is a good learning experience.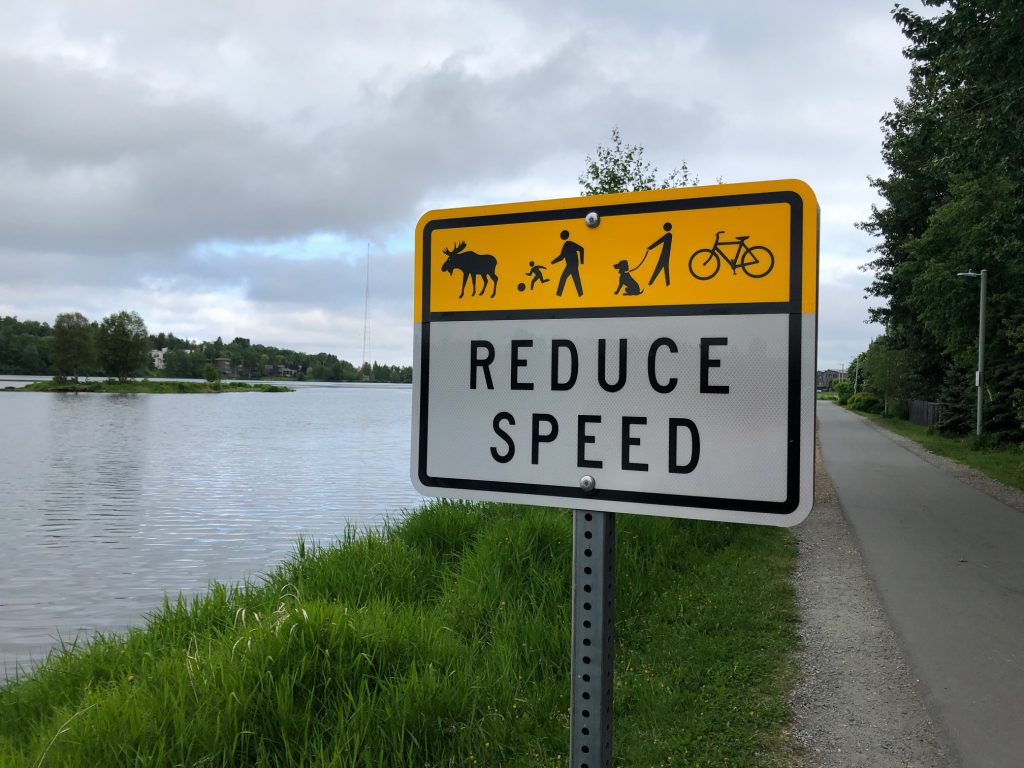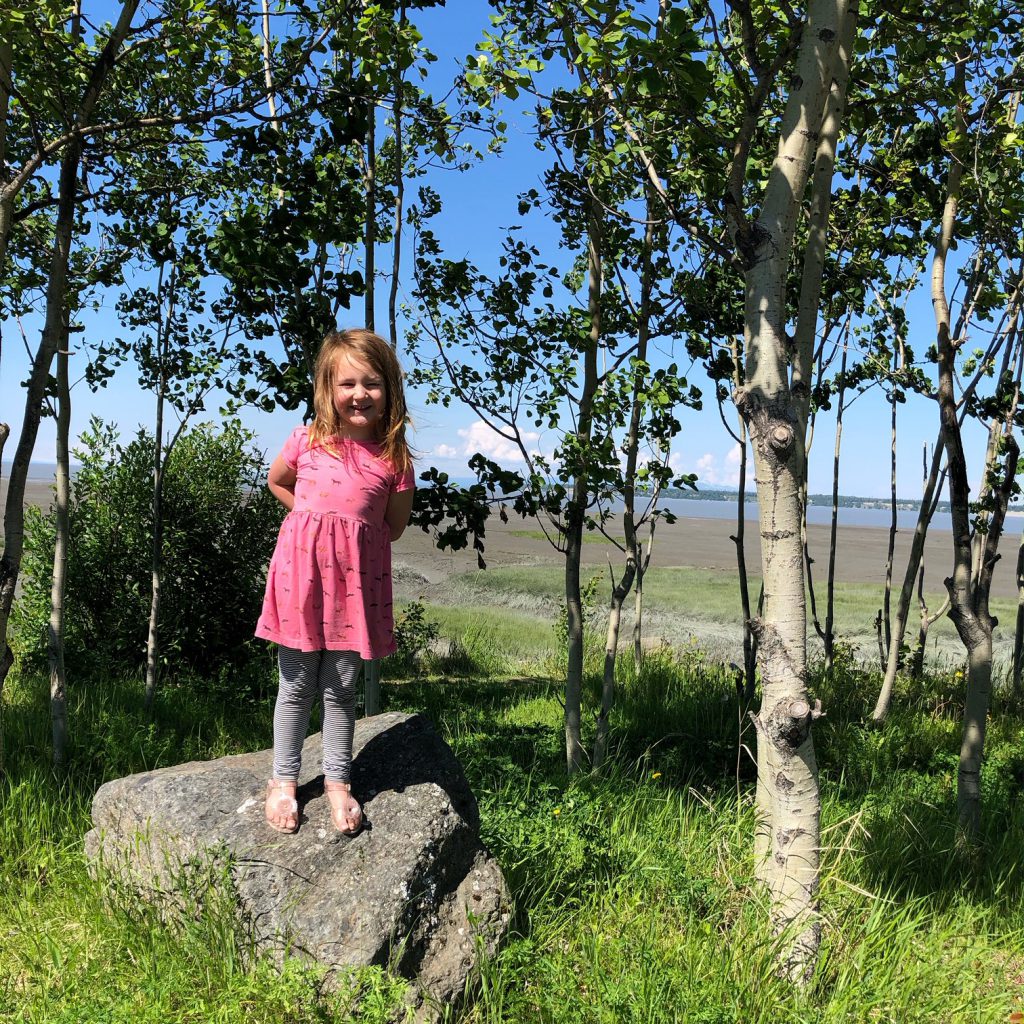 Now for the things we didn't like about cruising:
The constant salesmanship was really annoying. It's hard to even describe this in a concise way that would do justice to how ridiculous it was. Having no prior reference, we're not sure how many cruise lines operate like Celebrity, but they upcharge for many things and find every opportunity to persuade you to "upgrade" your experiences. Each day, Dawn (not Trent) would get an invitation on our stateroom door to shop at one of the ship's boutiques. We dubbed these the "We cordially invite you to spend more money" notes. We'd be sitting in the buffet eating, and one of the hosts would come over to chat with us. This inevitably took the form of complementing and pandering to Aspen and then asking us if we would like to schedule a nice dinner at one of the premium restaurants. We could give endless examples, but you get the picture. For us, a cost-conscious, bullshit-averse family, it really detracted from the experience.
People are everywhere, which for introverts like us, can be very draining. Crowds in the gym, full elevators (though we opted for stairs quite often), buffet lines… it's never-ending. It even became a bit overwhelming for Aspen, who had difficulty falling asleep each night due to the constant overstimulation.
Despite it being a "cruise", this type of travel is still too fast-paced and hyper-scheduled for our tastes. We prefer to minimize hard schedules, ease into transitions, and spend enough time somewhere to get a real feel for it. None of this is possible on a cruise. All the activities are engineered for surface-level experience with maximal efficiency. Like following a recipe, the expectation is to zoom through because everything is spoon-fed to you as you go: a little bus takes you to the excursion from the port; the excursion lasts exactly two hours; you get shuttled back to port… Not our style. We missed the mental and physical challenge of doing our own thing.
If you're going to go on a cruise and you've not been before, and you tend to think like the Stealth Wealth Family, here are a few suggestions we have:
Start off slowly. Take a few extra days to acclimatize to the port town. The other family members that met us in Anchorage had major flight delays. Luckily, their epic occurred the day before the cruise ship left, but they could've been in big trouble if they were any later. We want nothing of that type of hurrying during our travels, and renting an AirBnB for a few days allowed us to chill out for a bit before the cruise.
On the flip side, make your trip home as seamless as possible, because you'll be done with travel and people at that point. Flights don't always line up to whisk you right home after you disembark from the cruise, so if you need to, find a comfortable hotel where you can relax. Don't be like us and skimp on that last hotel night; we wish we had spent a little extra money on a nicer room. One thing we got right: a Whole Foods Amazon Now order we put together with dinner and snacks for the next day was delivered to our hotel right when we arrived.
Make sure you know EVERYTHING about what's included and not included in your cruise. If salesmanship bothers you like it does us, consider looking for a more all-inclusive cruise line. Inevitably, the trip will be more expensive than it looks on paper when booking. Also, if you have kids, pay attention to age restrictions, hours, and possible extra charges for any kids club activities.
If you miss quiet time and can't seem to get away from crowds, there are a few things you can try. Consider bringing a couple little food storage containers. We would use them to store some small food items in our stateroom refrigerator, which saved a few trips fighting the buffet lines or waiting forever in the dining room. You could also try eating at "off" times, like we did. Breakfast was consistently busy, but we decided to eat a larger lunch really late to avoid the rush and then just take a few snacks to our room for dinner. It saved some hassle and made bedtime for Aspen a bit less hectic. In addition, it goes without saying that you don't have to book shore excursions via your cruise line and get on/off the boat with everyone else. If you do some self-guided exploration and maybe book a tour at the port yourself, you'll likely save some money and exasperation.
We've decided that we're not sure we'll ever go on a cruise like that again, but overall our Alaska experience was a good experience.
Have you gone on a cruise? What did you think of it?