Fruit Farm Eco Stay
Continuing on our Pacific Panama land tour, the Stealth Wealth Family worked our way back towards Panama City from Playa Cambutal via Pedasi and landed at New Leaf Fruit Farm near Cocle. Again, we found this very special place on AirBnB (get $55 of your first stay). Given the abundant fruit trees and baby animals purported to be on the grounds, it sounded like a perfect place for Aspen.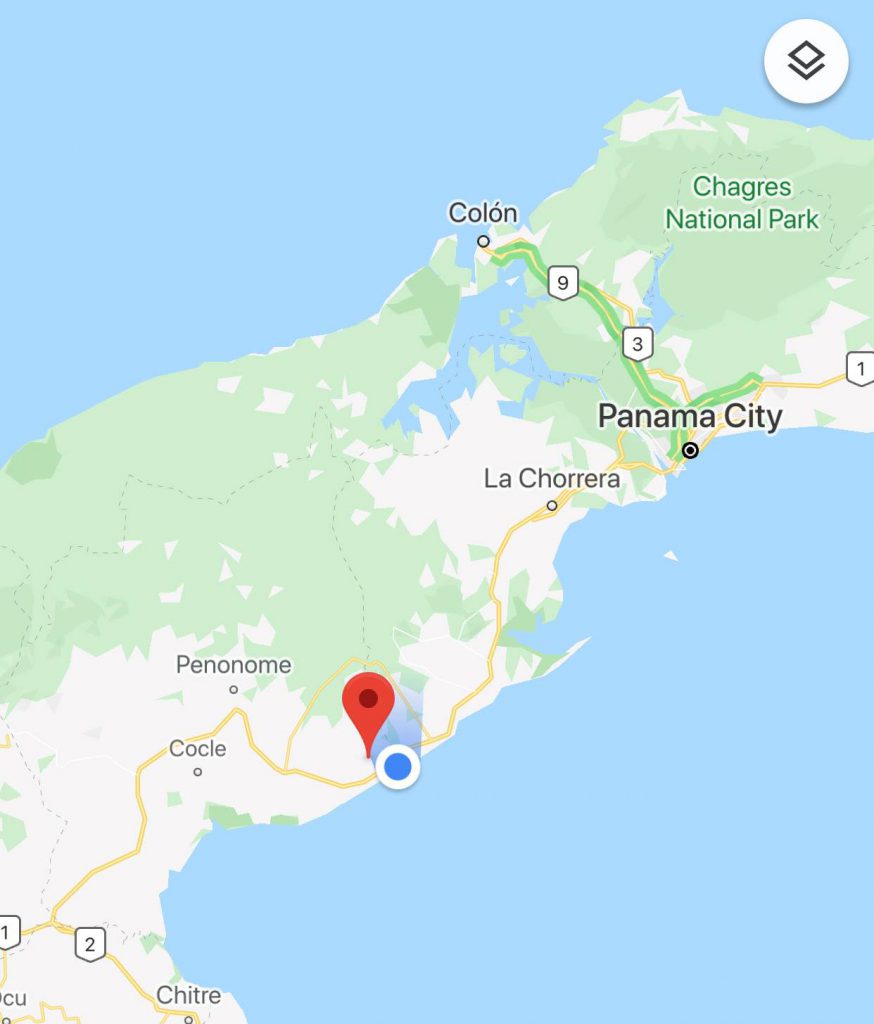 The farm is located near the high-end beach community of Coronado (a couple hours west of Panama City) and one hour from the Panamanian mountain enclave of El Valle de Anton. It's a 10-acre orchard of tropical fruit trees, partially on a plateau and partially in a riverbed. The variety of trees, with both edible and nonedible fruits, was incredibly vast; during the time we were there, citrus was primarily in season: oranges, lemons, limes, tangerines, pommelos, tamarind, and starfruit were abundant.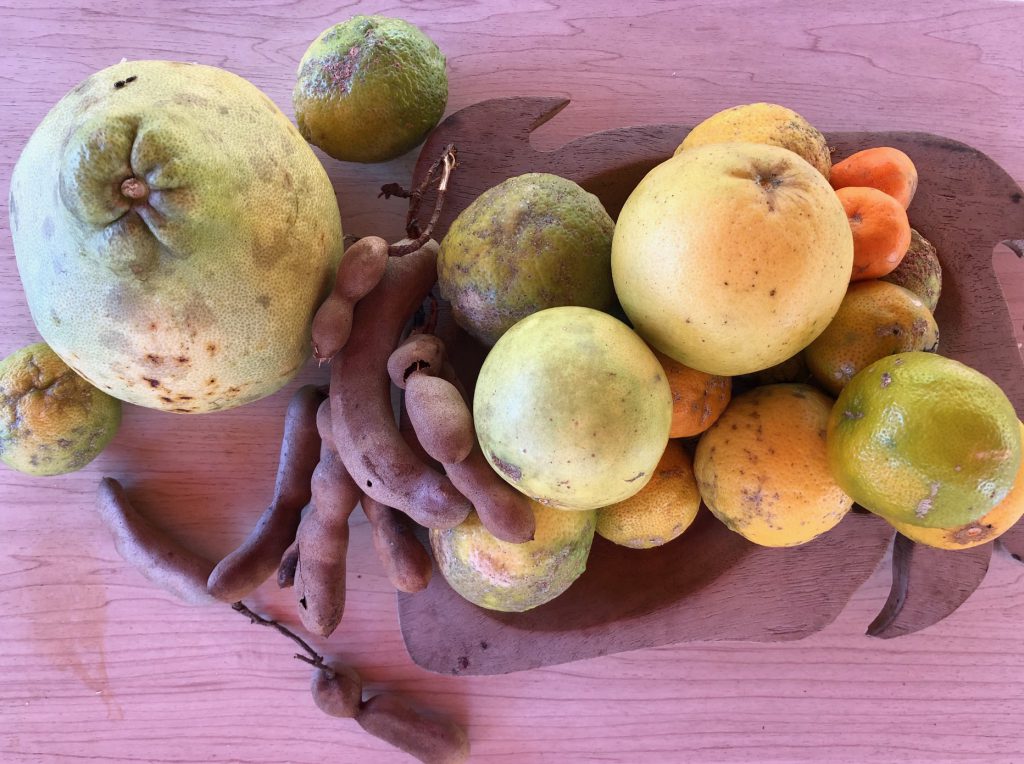 The singular guest villa on the property is a two-bedroom, one bath building with a small, shaded front porch and an expansive, covered porch on the roof. It included modern amenities like large beds, wifi, and air conditioning. The upstairs porch also housed the outdoor kitchen, where we prepared our own foods outside of the daily breakfasts hosted by Teresa on their bohio overlooking El Valle. Special touches include an outdoor bathtub, outdoor shower, and numerous hammocks for relaxing.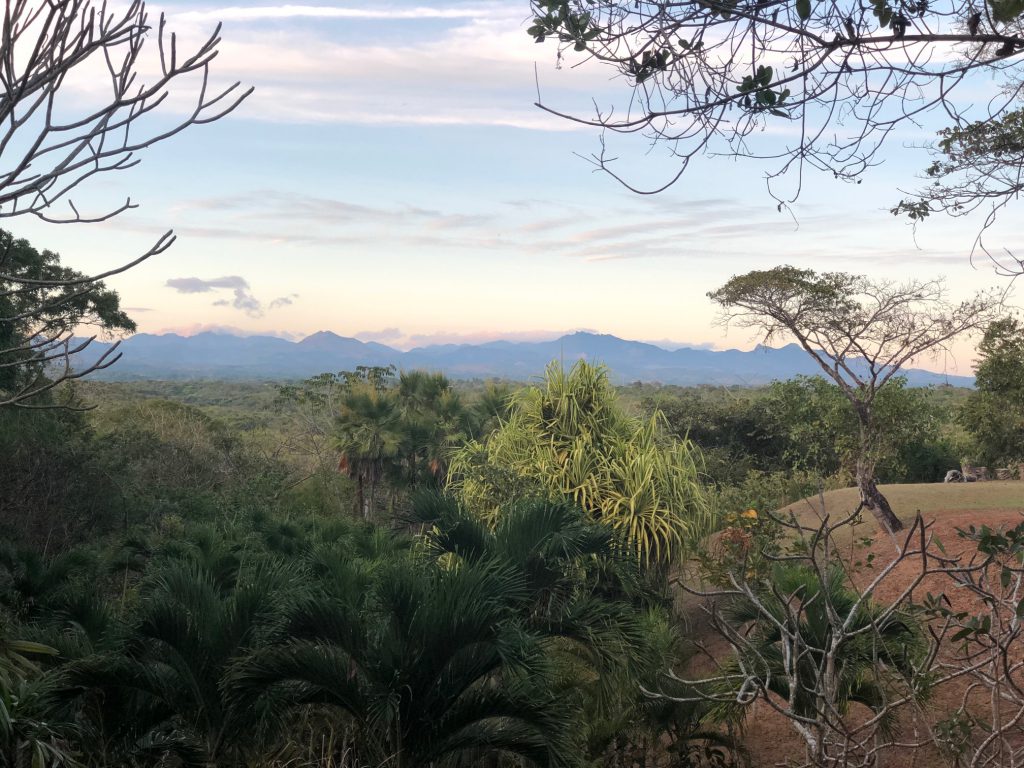 A Family Affair
From the beginning of our stay, we felt like part of the farm family. The caretaker Teresa pretty much grew up on the farm, as her family lived and worked as scientists in the Canal Zone during the late 20th century. Because of this, you can tell that her new endeavor of hosting their farm for guests is truly a labor of love. She would smile fondly and muse out loud, "I used to swing on this swing" or "I learned to swim in this pool" when she saw Aspen using their facilities.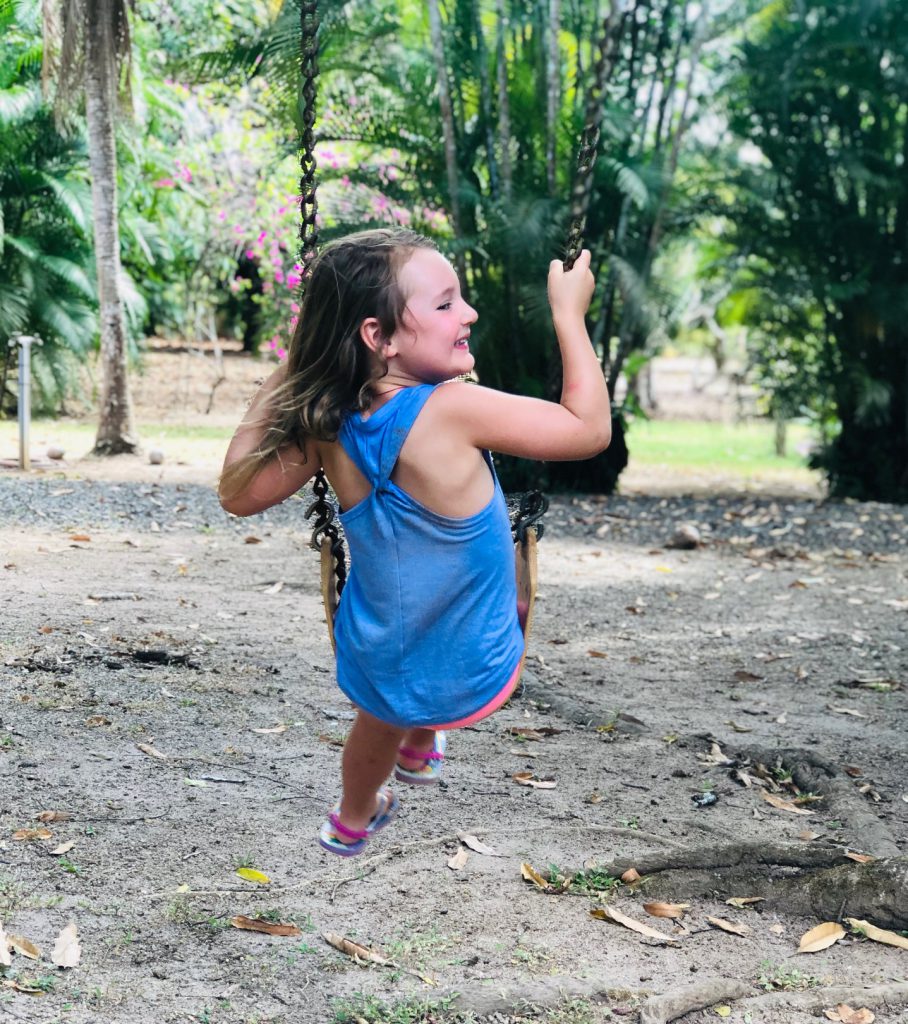 Teresa's parents were also there during our stay; they happened to be on winter escape from their other farm in northern Idaho. They played with Aspen, toured the trees with us, and chatted about owning a small farm (something we've always been interested in for ourselves someday). Once they found out we're very into espresso, they brought shots of their home-roasted, single-origin Geisha bean from Boquete out for us each morning.
Speaking of breakfast, Teresa was careful to ask us about dietary preferences before we even got there. She prepared an awesome daily spread of fruits, breakfast meats, and eggs (cooked in butter, of course) earlier than she usually does for most guests, given that we tend to be early risers. We really felt like we had personal service, and yet Teresa respected our privacy and desires to just simply chill and be mostly left alone during our days on the farm.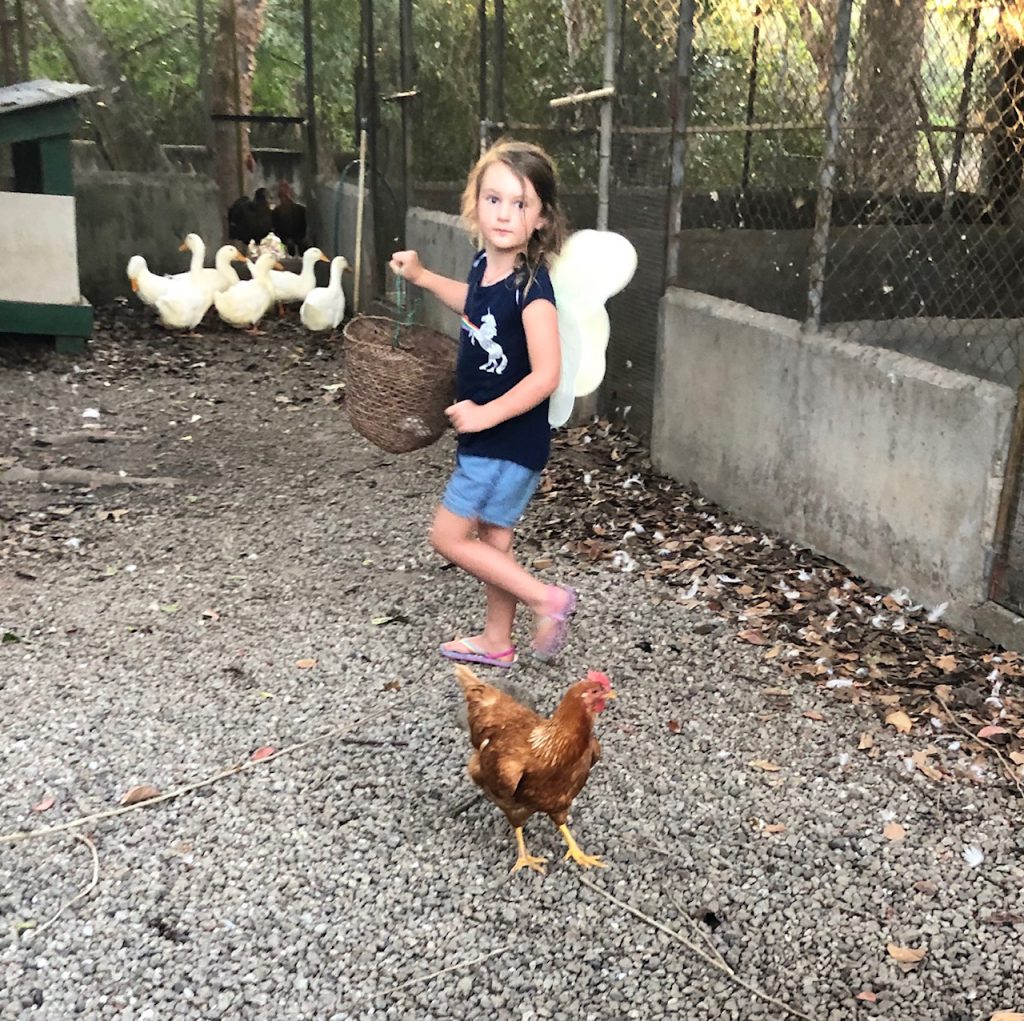 Given our penchant for slow travel and simplicity, the daily "to do's" on the farm were just right for us. Our days were filled with slow breakfasts, long walks, and researching sailboats. Aspen loved exploring the expansive grounds – collecting eggs from the chickens and ducks, picking fruit, spotting birds (and talking to the two pet parrots). They had a rescued iguana and some pacas while we were there as well – uncommon (to us) animals that Aspen got to experience and learn about.
Dedicated Time and Space to Grow
We could have driven all over the place from the farm, to go see the zoo in El Valle, more beaches, etc. But we didn't. In addition to the above, we noticed that Aspen was making huge strides in a very important area while we were on the farm: learning to swim.
She had just started putting her face in the water and swimming without floaties last fall in our gym pool, and she got her feet wet (so to speak) in the ocean with a semi-buoyant life vest during our fall trip to the Virgin Islands and our recent sailing adventure. But the farm's pool was the absolute perfect place for her to progress. It's a small, square-shaped, 4 ft deep tile pool – perfect for kids. With sail shades strung overhead and trees surrounding the area, it was a pleasant place for all of us to hang out. With the consistency of swimming in there once or twice a day during our stay, she's now really comfortable in the water.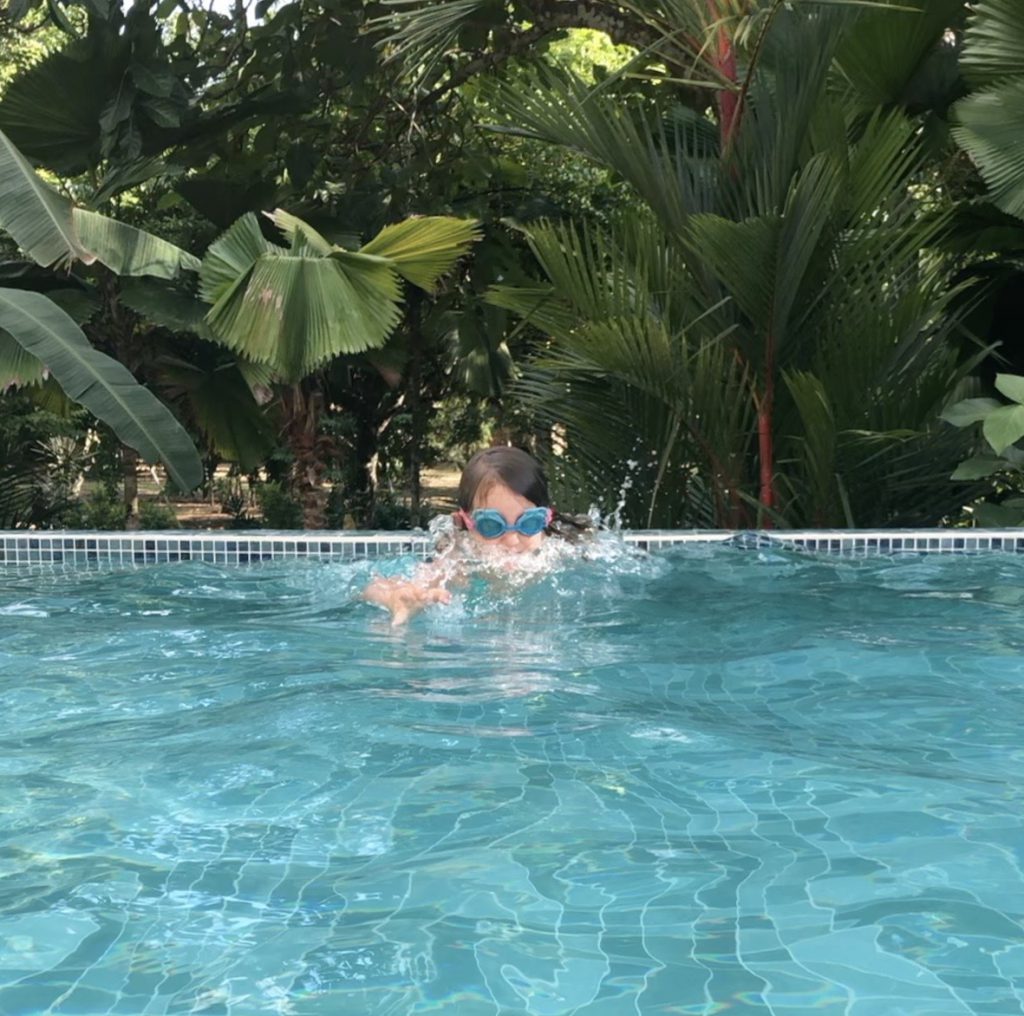 Dawn and Trent also spent some time working on "hard things". Trent got very into the use of blood flow restriction bands during his walks, and Dawn worked on the basic (but difficult for her as a tall woman) movements of pushups and pullups. If we continue to travel more or ever live on a sailboat, she realized she'd better dedicate more time to these functional exercises.
How about you? Have you ever progressed significantly at a practice while you were traveling, simply because you had more time and mental space to dedicate to it? Share your experience below in the comments!